Brainerd Public Library Monthly Presentations
U OF M EXTENSION CROW WING COUNTY MASTER GARDENERS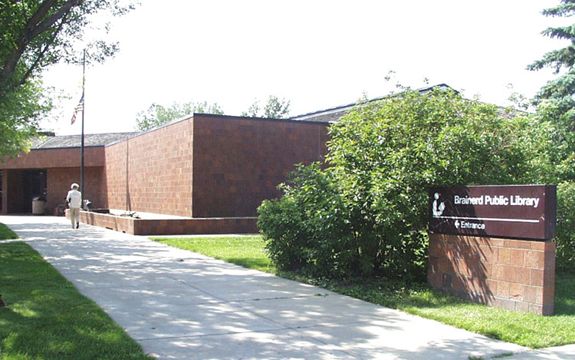 Gardening Presentations at the Brainerd Public Library held remotely until further notice
Presentations are facilitated by certified U of M Extension Crow Wing Master Gardeners. Master Gardeners are University of Minnesota-trained volunteers whose mission is to educate the public about a variety of horticulture subjects using readily-available, up-to-date research-based information. The Master Gardener Program educational effort is designed to enhance the public's quality of life and to promote good stewardship of the environment.
Register by calling the Brainerd Public Library at 218-829-5574 or clicking the link below
All CLASSES ARE FROM 12:00 NOON TO 1:00 PM ON THE SECOND TUESDAY OF THE MONTH

April 11, 2023: "Straw Bale Gardening"
Curious about straw bale gardening? Judi Martin, Crow Wing County Master Gardener Volunteer will teach you the ins and outs of this barrier-free alternative to traditional in-ground vegetable gardening. Space issues? Mobility issues? Tired of weeding and garden pests? Straw bale gardening is a great alternative to traditional gardening.
Register for this free Zoom webinar by clicking the link below: https://umn.zoom.us/webinar/register/WN_bYf41B-eQum4hfUzFl3cjQ
or by calling the library at (218)829-5574.