Crow Wing County Master Gardeners are great speakers!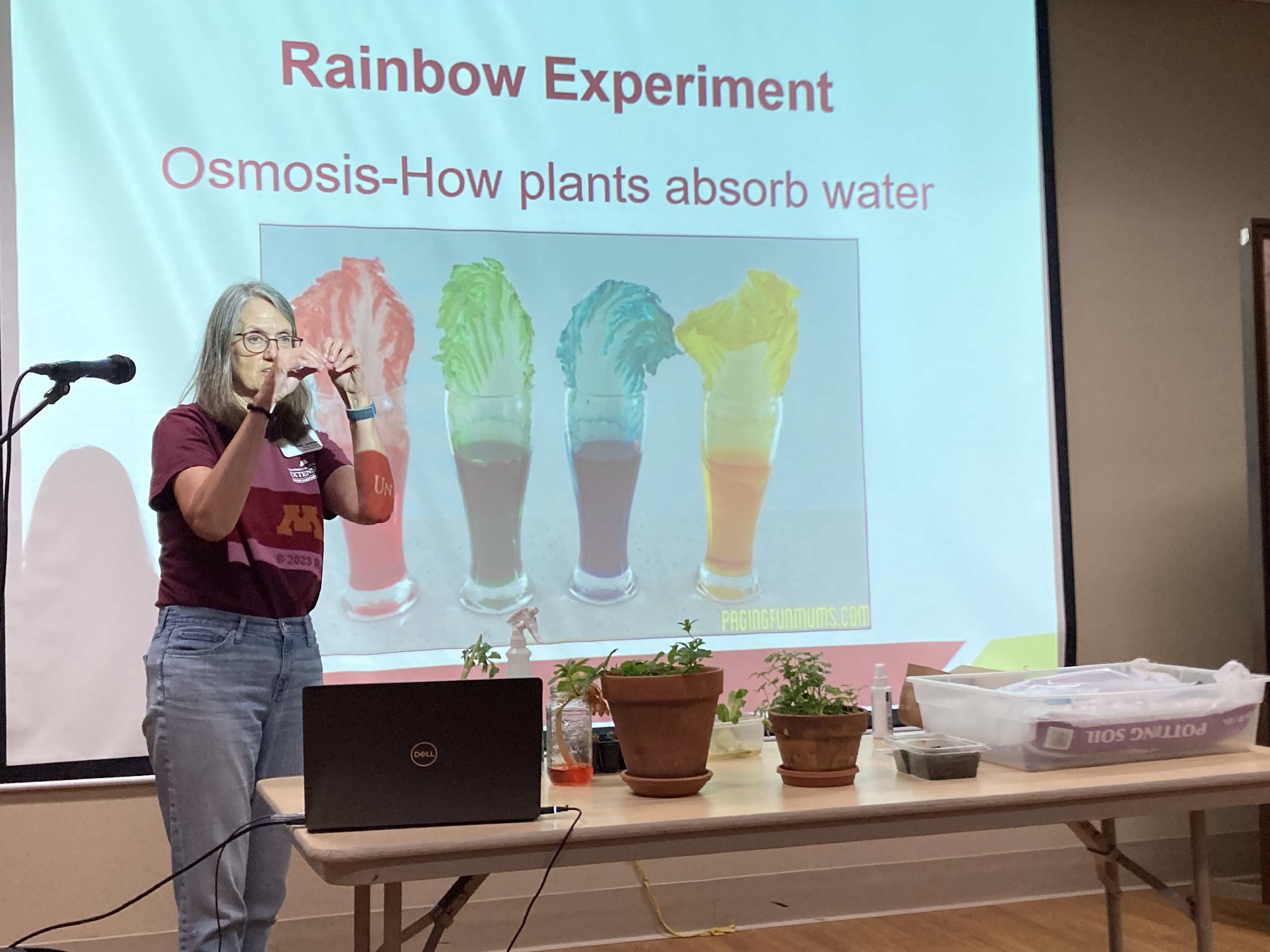 Master Gardeners in Crow Wing County offer presentations on many different horticulture-related topics.
Your group can request a Master Gardener to present virtually or in-person, any event where there is an audience eager to learn about gardening.
The presentations offered by Crow Wing County Master Gardeners are scheduled through the Program Coordinator. Normal scheduling requires at least two weeks advanced notice. Every effort will be made to find a speaker for every request received but please keep in mind that Master Gardeners are volunteers. Usually an honorarium is suggested for a public presentation. Please e-mail the Program Coordinator for additional information at [email protected].
Presentation Topics
Bulbs and Tubers:
Growing, Storing and Enjoying Dahlias
Perennials:
Growing Hardy Roses Up North
Environmental:
Our Majestic Monarch
No Stress Fall Garden Clean-Up
Worm Composting (Vermicomposting)
Fruits and Vegetables:
Edible Landscaping
Herbs
Lettuce and Salad Greens in Your Garden
New Adventures in Vegetable Gardening
Vegetable Container Gardening
Vegetable Gardening 101
Garden Design:
Raised Bed Gardening Demystified
Ornamental Shrubs and Trees:
Trees: Choose Wisely and Plant Properly
Other:
Bringing the Beauty of Fall Inside
Christmas Pots and Centerpieces
Christmas Wreath Making
Enjoy the Beauty of your Garden Inside
Flower Gardening for Beginners
Garden Myths Meet Research-Based Science
Garden Tools
Help! The Weeds are Winning!
Houseplants: Indoor Gardening
How to Create Sensational Pots and Planters
Nutritional Value of Gardening